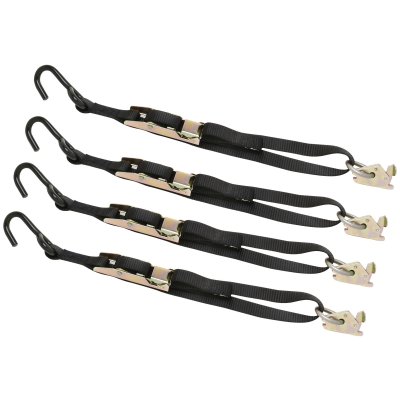 Transfor Corporation has the largest selection of Q'Straint M Series Wheelchair Securement Tie Downs and Ships all Q'Straint products free. The Q'Straint M Series wheelchair and occupant restraint system is a cost effective manual wheelchair tie down system designed to satisfy strict budgets without compromising Passenger Safety. The M Series Wheelchair Securement Tie Down System incorporates J Hooks for attaching the Wheelchair Straps. Attaching the strap will only require a quarter turn and minimizes the potential for twisting the wheelchair securement tiedown strap.
Q'Straint M-201-A30 Ships for Free with Transfor and is the M Series Wheelchair Securement Kit with Overcenter Wheelchair Tiedown Straps that are designed to operate with A-Track Floor Anchorages.
The M-201-A30 will not include the A-Track Floor Anchorages or Occupant Lap and Shoulder Belt.
The M-201-A30 is on sale for $105.00 and ships for FREE
The M-201-A30 will include the following:
(4) M-201-A30 Four Overcenter Wheelchair Securement Belts (A-Track)
Buy
Q'Straint M-201-A30 Manual Wheelchair Securement Kit for A-Track